Write the CEO
As the CEO of State Bank of Southern Utah I want your help in evaluating the level of service that you receive from us. Please take a few minutes to tell me how you feel, especially if there are areas we should improve.
A committee meets regularly to review new products, customer service and emerging technology in the banking industry. With your help, we can continue to improve. We thank you in advance for your help in making State Bank of Southern Utah a better bank.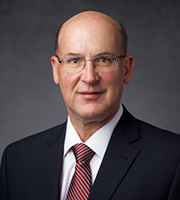 Eric SchmutzPresident & CEO
Please do not enter sensitive or personal information into the form. If necessary please contact us by phone.
Write CEO