Digital Wallets
What Are Digital Wallets? 
Digital Wallets allow you to carry your credit card or debit card information in a digital form on your mobile device.  Instead of using your physical plastic card to make purchases, you can use your smartphone, tablet or smartwatch.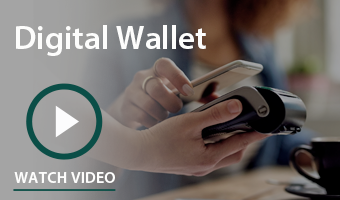 Supported Digital Wallets
There are three mobile payment systems supported by State Bank of Southern Utah.
How to use Digital Wallets
Download the mobile app compatible with your phone (it may be pre-installed on your device).
Add your credit card or debit card information to the mobile wallet (a phone number may be provided for you to call to activate the card).
Samsung users must choose either Samsung Pay or Google Pay as the default. The chosen default will work at the checkout counter (default can be changed later in your device settings). 
For more instructions on using your mobile wallet click on one of the links above appropriate to your device.
Samsung Electronics America, Inc. Samsung, Samsung Pay, Samsung Galaxy, Samsung Knox and Galaxy S (and other device names) are trademarks or registered trademarks of Samsung Electronics Co., Ltd.
Android, Google Pay, and the Android Logo are trademarks of Google Inc.
Apple, the Apple logo, iPhone and iPad are trademarks of Apple Inc., registered in the U.S. and other countries. Apple Pay and Touch ID are trademarks of Apple Inc.